Kintsugi is a Japanese art of fixing broken pottery with lacquer that's mixed with powdered gold or silver. The thick lacquer that fills in the cracks and holds the broken pieces together then shines and stands out from the rest of the pottery, proudly displaying its broken places. The reason for this is to highlight the piece's imperfections in a beautiful way, not hide them. The reason for this is that things are more beautiful because of their flaws. Nothing that's absolutely perfect is truly beautiful. The Leaning Tower of Pisa wouldn't be as incredible if it was perfectly straight, Picasso's paintings wouldn't be beautiful if all of the faces were perfectly symmetrical and Cindy Crawford wouldn't be as gorgeous if she didn't have her trademark mole.
BMW's E89 Z4 can relate to such imperfection. In fact, the current BMW Z4 is far from perfect and incredibly flawed. It's also seriously showing its age and in desperate need of an upgrade if BMW wants to continue to compete in the segment. But we're still going to be sad to see it go when production finally ends in August.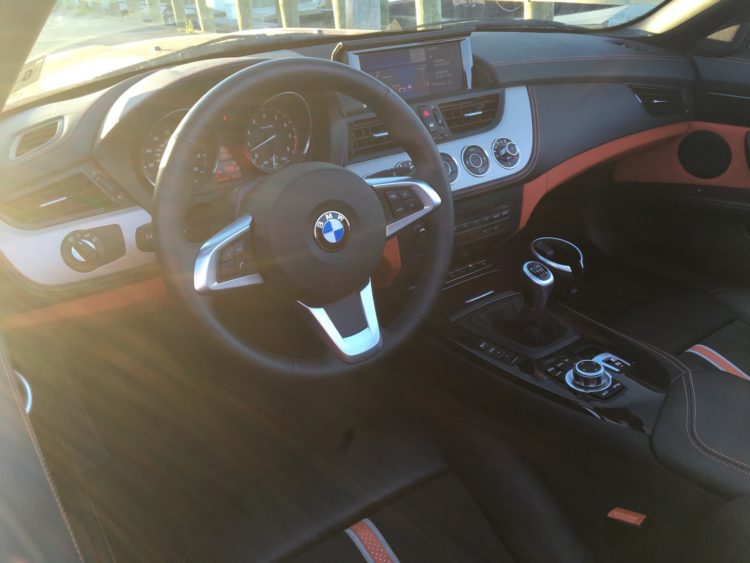 But such is life. Out with the old, in with the new. The old die off to make room for the young and life goes on. In most cases, this is a good thing. That's progression and how things improve. And while the next-generation BMW Z4 will likely be an improvement in nearly every single way, that doesn't mean we aren't going to miss all of the old Z4's charms.
For being the oldest car in its segment by far, the current-generation BMW Z4 is still a gorgeous car. That long, low-slung hood and those big wide headlights are reminiscent of '50s sports cars and roadsters. The short rear deck makes the driver of feel like they're sitting directly on the rear axle, which makes the car feel like it's swiveling around the driver's hips. The cabin is unique to BMW, being the only car in the Bavarian lineup to have a cabin like it. Personally, I think the taillights are the best looking in the BMW lineup and are simply gorgeous. It's still a beautiful car that looks like it's great to drive.
Unfortunately, its drive doesn't quite match its looks. It's certainly fast enough, with either engine option, though. In sDrive28i form, the Z4 packs the familiar N20 2.0 liter turbocharged four-cylinder engine with 240 hp. This is the engine to get because it's the only one available with a six-speed stick. The sDrive35i model is much faster, though, using the N55 3.0 liter turbocharged I6 engine that develops 300 hp, but is only available with the ZF eight-speed. An sDrive35is is also available with a 335 hp variant of the N55 engine and is mated to BMW's seven-speed DCT.  The latter model is obviously the fastest, but it's not the most fun. That title goes to the lowly sDrive28i with the six-speed.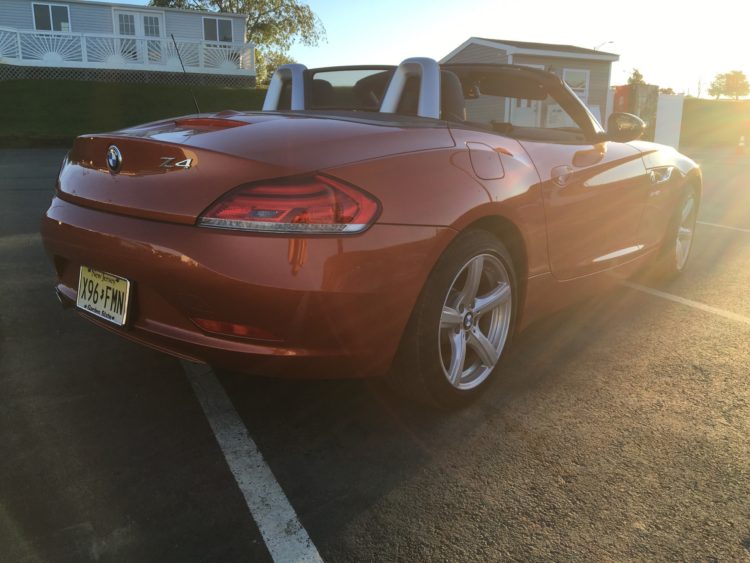 I recently had the six-speed Z4 sDrive28i as a week-long press car, which came in Valencia Orange with a two-tone orange and black, leather/alcantara interior. It was by far one of the most interesting press cars I've ever had. I've driven some very cool BMWs since having this job, BMW's that are faster than the Z4, handle better than the Z4, are more advanced than the Z4 and just overall better than it, the Z4 was one of the most memorable for me. For both good and bad reasons.
The Z4's steering is numb and overly light, its interior ergonomics are a mess, its iDrive system is dated and it's not the sharpest car in the world. However, there's something about driving it that made me happy. It was fun, despite its flaws. I've always said that when reviewing cars, us journalists come to either one of two final conclusions: We either like a car despite its faults or hate it because of them, because no car is perfect. The Z4 was one of the former for me, because every time I drove someone around, they would complain about something in the car and I would make an excuse for it. "Yea, that's dumb, but it's just so enjoyable to drive." Or "Sure, it's completely impractical but look at how pretty it is!" I would say.
So yes, the E89 BMW Z4 was a flawed car, even when it first debuted, and is seriously getting old now. I'm sorry to say, BMW, but the Z4 is worse than almost every single car in its class at the moment, objectively speaking. But despite that, I still would think about getting it over its rivals. It's just such a lovable little car. It has character, it seems happy when you drive it and it seems like it wants to please. The Z4 is like a funny looking Bulldog with the underbite that technically isn't cute or particularly good at anything, but you love it anyway and want to play with it.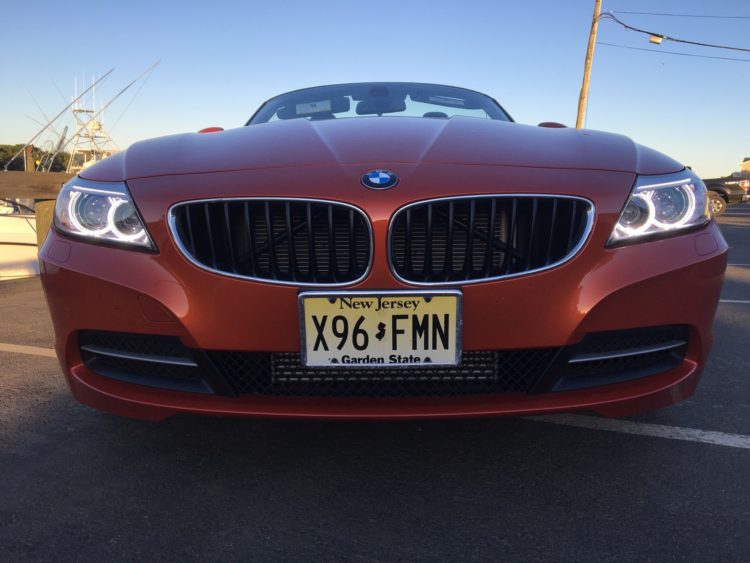 The current BMW Z4 will die next month, as BMW will finally stop production on it and begin working on the production for the next-generation. The next Z4 will be built alongside Toyota's upcoming sports car and the two even will share components. It will also be technically superior to its predecessor in every way. It will be faster, lighter, sharper and filled with better technology. But there's no guarantee that it's as enjoyable to drive. The E89 Z4 is a flawed car but that doesn't mean we're not sad to see it go.